Dream Without Limits-Original
About Our Firm

My philosophy is simple – we design dream homes. Our firm offers comprehensive home design service, from pre-design through construction administration and your housewarming party. Our office uses the interactive 3D CAD software to enable our clients visualize their new home throughout the design process.
Don't spend a lot of money on design until you know what you are getting into!
Contact us for a low cost project feasibility assessment
(415) 944-5480
millard@arterberry-design.com
Services
Predesign – Before any design work takes places, a significant amount of due diligence is required to determine your wants and needs, and what is possible on a given site. Pre-design tasks include, but are not limited to, careful programming, budgeting, completing a survey and documenting existing conditions as required, and a thorough code analysis.
Schematic Design – Based on what is learned in pre-design we can create a three dimensional model of your dream home. At this stage the design has only limited detail. This allows for the flexibility needed for the home to develop adaptively and organically.
Design Development – This phase takes the project to a level where it can be submitted to the local planning department. During this stage we start to involve our various consultants as required. We also have the option of retaining a contractor for pre-construction services, which includes estimating and a preliminary construction management plan. The contractor can be secured for construction service during this phase as well.
Planning Approval – Depending on the jurisdiction planning approval can be involved process requiring hearings before a planning commission. Our services include preparation of all presentation material and documents necessary to obtain an entitlement from the planning department.
Building Set – Once the project is approved by planning, we move to preparing the drawing set that will be reviewed by the Building Department. This set will include structural drawings as well as all notations and details required by the California Building Code.
Building Approval – The Building Set reviewed by multiple disciplines to ensure compliance with the code. The process typically involves submission, then plan check corrections back from the jurisdiction. Corrected plans are then resubmitted for final approval and issuance of a building permit.
Construction Set – The construction set is the approval building set with the addition of any details and additional drawings required by the contractor for construction. During this phase the interior design is typically developed further.
Construction Administration – During construction our office is available to answer any questions from the contractor, and coordinate any design updates or revisions.
Sustainability

Our Firm is committed to creating environmentally responsible dwellings for our clients. I have been a LEED accredited professional since 2007, and insists all our projects incorporate green building materials, fixtures and processes. These features add depth and utility to the design, while at the same time providing long term savings for our clients.
About Me
I had the incredible blessing of being born and living most of my life in San Diego, California. My path to architecture was not a straight one though.
I was always a free spirit, and this along with a lot of irresponsibility contributed to my dropping out of high school my senior year to learn about life on my own terms. Strangely enough this eventually led me to a farm my father's family owned in a tiny traditionally black town in eastern Oklahoma. During my six months there I did some of the hardest work I had ever faced in hot hay fields. I learned a lot of things there, maybe most importantly that I needed to figure out a way to way to make money with my mind. When I learned that my grandfather had built most of the homes in this little town, I was inspired to study architecture.
Om my 21st birthday I returned to San Diego , where I got my GED and enrolled in a junior college with an excellent architectural program and a matriculation agreement with UC Berkeley. I transferred to Berkeley in 1993, and from there had two amazing years studying architecture. I studied an interned under Christopher Alexander, author of A Pattern Language. His groundbreaking work on the nature of order and beauty completely revolutionized my concept of design.
I was fortunate enough to graduate with honors in 1995, and after a year of construction experience I spent 9 years in architectural firms learning the nuts and bolts of the business, working primarily on residential projects of all types and sizes. I had little opportunity to design though, so in 2007, soon after obtaining my LEED accreditation, I entered a sustainable home design competition sponsored by the city of Henderson, Nevada. After years of hardly designing anything it was fantastic to have a creative opportunity, and my design won first place overall.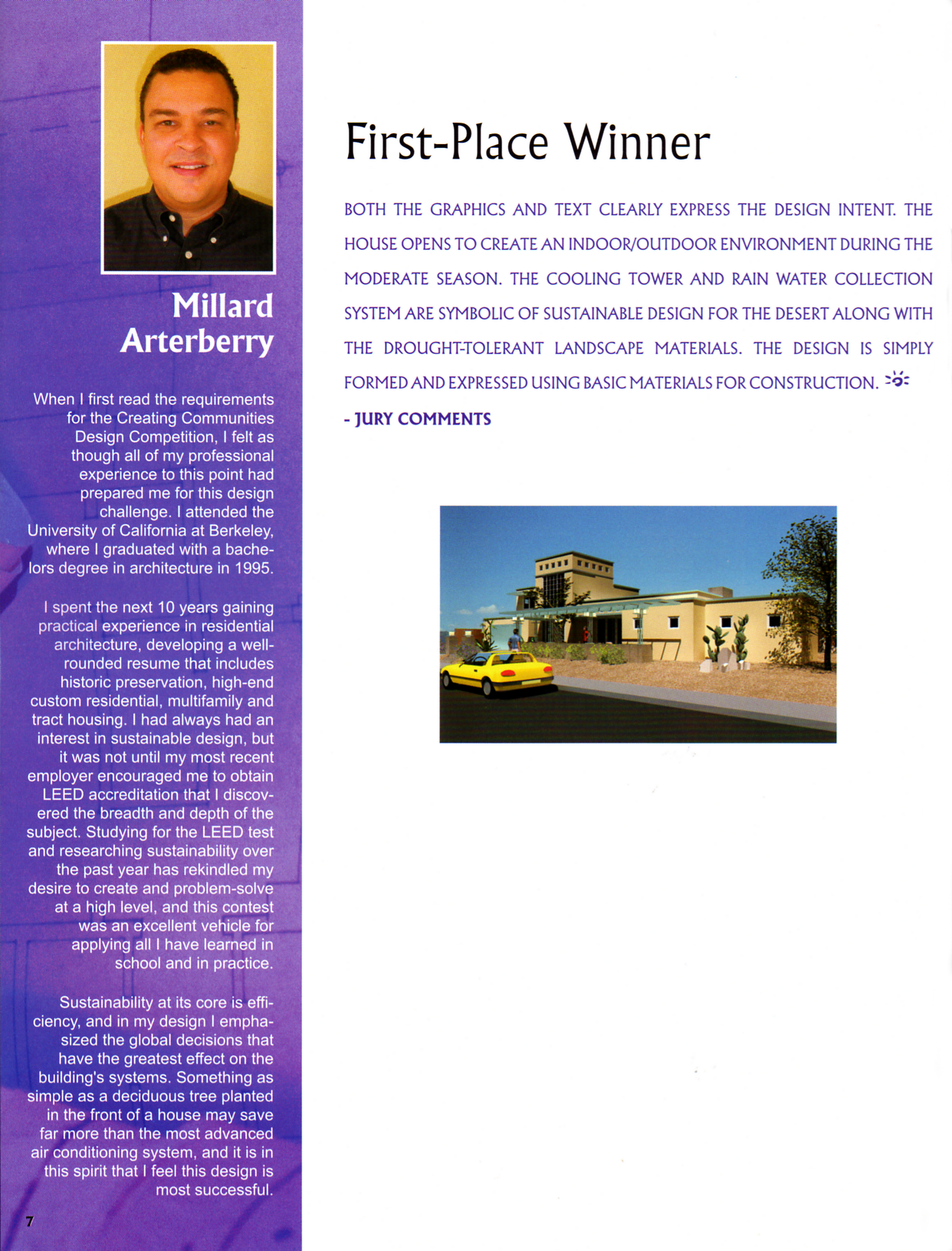 After this I was determined to start my own firm, which I did, but my timing could not have been worse. It was 2008, and after finding very clients I had to look for work in an industry that was devastated by the global recession. The next five year were a constant struggle to stay busy, manage multiple downsizings and put a roof over my family's head. My story is similar to many people reading this, and I don't have to tell you how challenging those years were.
Somehow I kept it together enough interview for a position in a small firm in Sausalito. I got the job, and relocated to this little town that I knew almost nothing about, even though I had gone to school just across the bay. What a beautiful place! Marin County is truly God's Country. Living and working in Sausalito has been another blessing in a life full of them.
Within a year I had become the chief designer of the firm and was able to work on some great projects and meet a lot of great people in the building industry here in Marin. After four prosperous years I made the decision to once again open my own firm. I am now committed to using my experience and skill to give my clients the most beautiful and usable home possible.
Next To Every Good Man…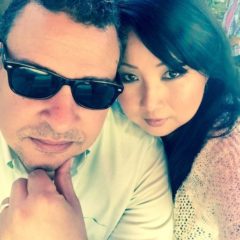 My muse is my wife, who has inspired me and pushed me and, as an architect's daughter, provided a sounding board for me for 24 years. This firm is not possible without her incredible support.